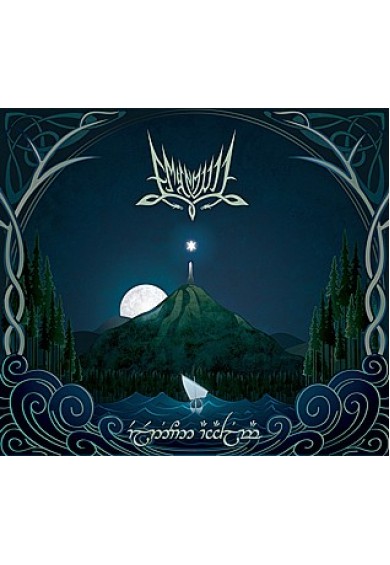 Emyn Muil is an Epic Black Metal one-man project from Italy, taking its main influences from Summoning, Windir and Arathorn.
The name is taken from a vast, seemingly impenetrable maze of rocky crags in the region of Rhovanion in J.R.R Tolkien's Middle-earth, where Frodo and Sam met Gollum.

"Elenion Ancalima" is the second studio album, again with a concept based on the writings of J.R.R. Tolkien. It features wonderful Epic Black Metal in the vein of Summoning, Caladan Brood, Sojourner or Eldamar, not unlike the material on Emyn Muil's debut album, yet improved and perfected in many ways.

On this album, Emyn Muil mastermind Nartum, who again created all graphics for the album artwork and layout, was joined by Hildr Valkyrie, who added magnificent female vocals to Nartum's enchanting music.
Blue vinyl.