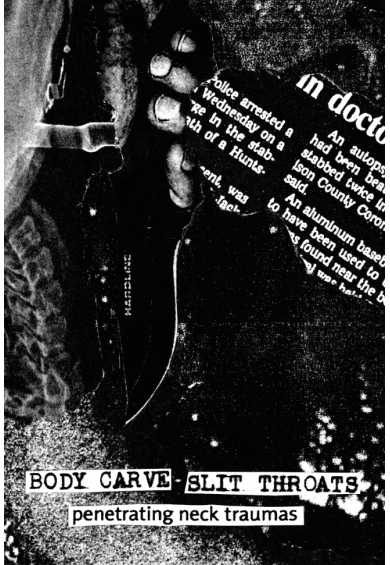 Split c20 of crushing harsh noise.
Body Carve (Ligiture Impression, Gutter Bloat) brings lots of movement in his junk abuse laden track. lots of feedback, anger and layered distortion.
Slit Throats (Plague Mother, Compulsion Rites) continues with the artists study of heavy crunch textures. this material is very loop driven and full of restraint.
Overall i highly recomend this split for harsh heads. Two artists displaying the continued evolution of harsh noise in the US.
Edition of 100 copies with artwork by Body Carve.