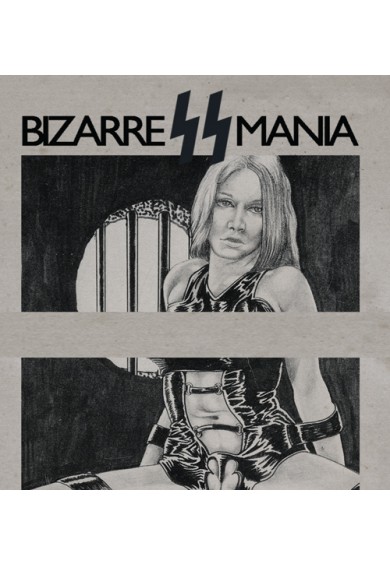 In 2010, Freak Animal and Filth & Violence issued "What's Your Pleasure, Sir?" LP by collaboration project of Bizarre Uproar, Sick Seed and Mania. Highly praised collaboration of these provocateurs of noise underground doesn't didn't gain it's praise based on it's offensiveness, but because of artistic strength. High energy levels of brutal noise makes album to stand out in mass of bleak releases. Freak Animal is still planning to reissue this album on CD during 2018.
Second collaboration of BizarreSSmania doesn't repeat the exact same patterns. It is logical result, but also fresh. Each project has developed their sound and style during almost 10 years gap between these two releases. Second time they meet represents the fusion of current sound of projects. Bleak, rotten, crude and fierce combinations of many of the elements that each project is known for - but with different type of results what they did last time or what they do in solo works.
Slowly starting broken crackling, damaged fuzzy lo-fi sound, experimentation of utterly dirty and disgusting sounds that present album often to be what many noise releases are not: Difficult. You are guaranteed to get satisfactory amount of pure energetic noise bursts, but also disturbing, unnerving sonic damage. Raw edits and abrupt changes of atmosphere finally makes sense when you hear album as whole. It's no use to listen couple minute fragments to preview full album.
Explicit artwork, exploitation of cheap urges and vile desires.