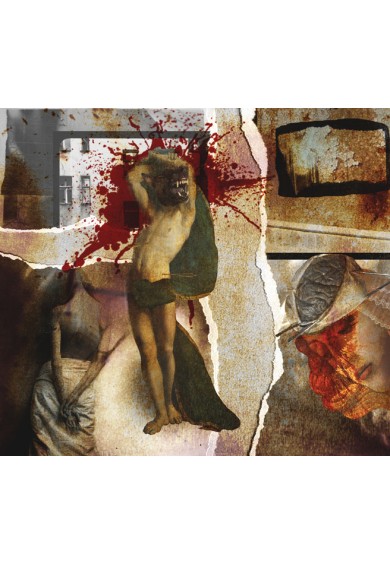 Freak Animal has profiled lately in digging up unknown Finnish names for CD releases. Great discoveries that has been well received. Debut CD of Gas Chamber Renaissance belongs continues this direction. Project containing members of obscure Finnish projects Edge Of Decay, Goat Tunnel and Circle of Shit. When advance material was heard at Freak Animal headquarters, instead of accepting proposal for shorter tape release, offer was made to band to record more songs to complete full length CD under banner of Freak Animal Records. Strength of material is that besides it seems better than artists have done with their own projects, GCR as separate band manages to have atmosphere and spirit of its own.
Strongly following the traditions of brutal Finnish industrial noise, they provide strong dose of noisiness, aggression and physicality, but do not forget dark haunting atmosphere created with echoing and slow paced movement of massive noise soundscapes.

6 panel full color digipak sleeves. Freak Animal Records.