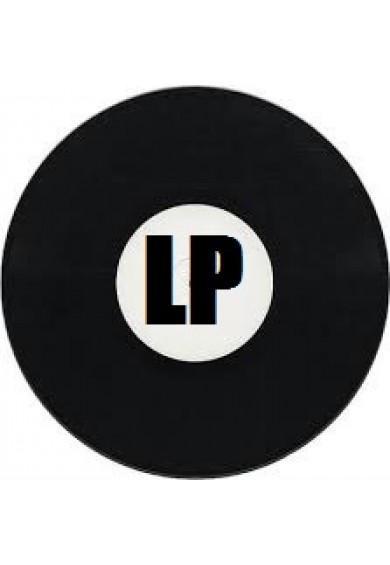 AUME, K. ISHIGAMI, HIROSHIMABEND, BALDRUIN
our "Drones" on one record! Volume EIGHT (MIND-08) is OUT NOW (11/2021) feat.:
KAZUYA ISHIGAMI ҉ AUME ҉
HIROSHIMABEND ҉ BALDRUIN
Drone on! We're finally back with a more 'pulsative' and post industrial-influenced issue, presenting the following artists: KAZUYA ISHIGAMI (*1972 / Osaka / Japan) is a prolific composer, engineer, sound designer and performer active for many years (also under the name DARUIN), with broadcasts of his works around the globe. His track 'Clean2020' works on the theme of 'memories" and is based on the idea to accept and acknowledge even the painful memories to reach a state of ease and to transform the subjective past...
AUME is the duo of SCOT JENERIK (23five Inc. / Mobilization Records) and ALEPH OMEGA (ex CHROME), from the US west coast, both also active in F-SPACE before, creating stunning audio-visual 'immersion dark ambience" with true archaic energy..
HIROSHIMABEND (aka 'puppy38') hails from Austin, Texas but has been based in Vienna for many years now, and has impressed with many long-form works in the field of electronic / esoteric emanations, mostly self-released via Opiumdenpluto. He is also active as a visual and mastering artist...- "Listening to the music of hiroshimabend has been likened to swimming in a milky lake of black ink."
BALDRUIN is a German project with a very electronic and musical edge. His pieces appear to be like excursions into a (bad) fairy-tale world.. - "well constructed cosmic ambient-scapes with a dark psychedelic / cinematic / surrealistic touch; when strange voices, subtle percussion and whistling noises enter the scenery.."
Let your MIND be surrounded by adventurous sonic landscapes - organic repetitions as coming from a ghostly otherworld, oriental field recordings, layers of pipe organ-like drones, mysterious electric ether-potentials etc..- "Vier feine Synapsenputzer machen einem mal wieder so manches klar.." [Bad Alchemy}
cover-art & mastering by puppy38 using two paintings by British artist PETE GREENING
https://www.saatchiart.com/Pete_G
Edition of 400 copies on VELVET PURPLE (solid purple and solid red mixed) coloured VINYL.
listen: soundcloud.com/drone-records order: www.dronerecords.de
basic concept:
DRONE-MIND // MIND-DRONE - Volume 8 LP
The series shows the various sides of today's experimental drone-music
This LP-series from Drone Records is dedicated to the Drones of the World, and the Drones of our Minds. A kind of continuation of the Drone 7"-series, with artwork based on paintings by British artist PETE GREENING.
Drone Music is seen as more than a mere 'music style', it expresses an approach to perceive and understand the world. DRONE-MIND and MIND-DRONE build a circle of diverse inter-relations. The Drone as a metaphor for everything that vibrates, that releases energy - from atoms and elementary particles to the hum of the earth and the universe. The Drone as an entity that connects everthing that exists within our own "mind-space", perception and self.