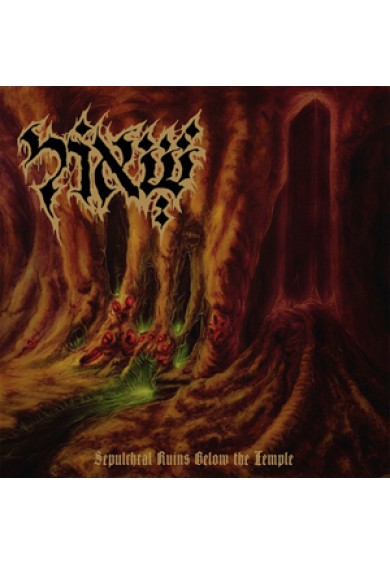 As has lately become the label's forte, IRON BONEHEAD PRODUCTIONS unveils
another new horde that will soon be taking the death metal underground by
storm: ùÀÑàåÉì (SHEOL), which means "grave" or "abode of the dead" in
Hebrew. An apt descriptor of the miasmic madness at hand across their
debut 12" MLP, the aptly titled Sepulchral Ruins Below The Temple displays
the duo of A.B.S. (vocals, guitar, bass) and A.H.S. (drums, guitar) as
masters of burly, shapeshifting, and absolutely gutted DEATH-fucking-METAL
diabolism. Nodding to the ancient cults of the early '90s whilst never
once whiffing of "retro" retread, ùÀÑàåÉì defy and then redefine what
morbidity means in the Metal of Death, imbuing their creations with a
thorough understanding of the occult as well a spirituality that aims for
the otherworld. Traverse the catacombs into the mass grave of mankind and
roam Sepulchral Ruins Below The Temple...

https://www.youtube.com/watch?v=BLm8n-DMRFU