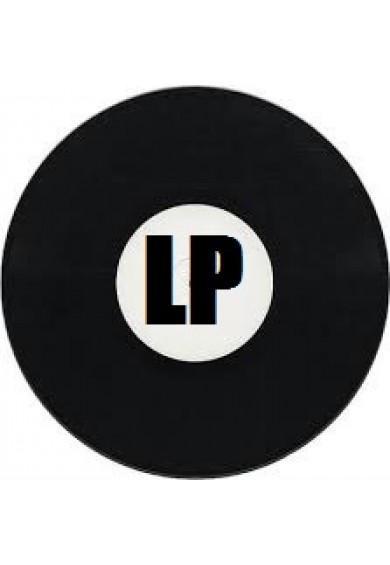 250 copies pressed on black vinyl, 250 copies pressed on deep purple vinyl with black marble. Comes in a leather laminated slipcase with silver hot foil print with a 12-page A4 size booklet.
WEREWOLF RECORDS is proud to present the entire discography of Greece's LAMENTATION, Grabens Symphonie, on triple-LP vinyl format. Formed back in the fateful days of the mid '90s, LAMENTATION were early pioneers of what came to be known years later as dungeon synth. While its members were certainly steeped in black metal, the otherworldly atmospheres they created under this banner belong to forgotten realms and ancient times…
Long overdue, Grabens Symphonie compiles every single LAMENTATION recording, most of which were only circulated on cassette tape in extremely limited editions. From 1994's Eine Symphonie der Nacht to the following year's Fullmoon Over Faerhaaven, from 1996's As ShadowKingdom Comes to My Sight to an unreleased promo recording from that year, Grabens Symphonie totals 19 tracks across nearly two magical & mystical hours. This pure dungeon synth how it was originally intended to be, oozing haunting atmospheres and Gothic grandeur to haunt the listener and whisk them away to another place and time: absolutely essential, both for converts and neophytes alike. Suitably for this momentous occasion, this deluxe vinyl version of Grabens Symphonie will be housed in a faux-leather jacket and comes with a special booklet. For truly dark medieval times!