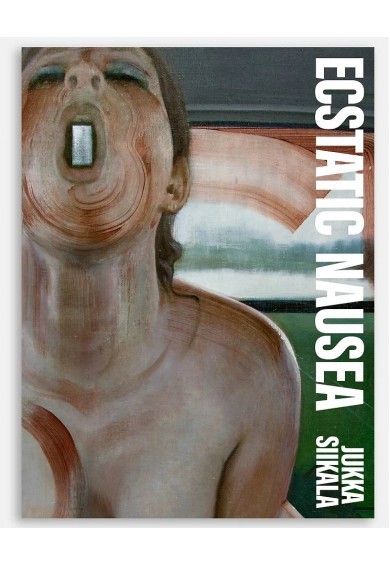 Ecstatic Nausea is the first monograph to feature the work of the Finnish cult artist Jukka Siikala. Mostly known for his highly accomplished and erotically charged oil paintings. Siikala is also a conceptual artist, filmmaker and photographer.
While his early work primarily attempted to replicate anxiety-driven pornographic images, mostly obtained from the internet, with a photo-realistic accuracy, his later efforts invite the viewer into uncanny, never-seen-before, surreally charged territories.
Siikala has described his work as pornography sprung from the mind of a child who never matured correctly, an obsession which exists within the parameters of a world which holds neither morals nor empathy, where the female is a fetishised platform and the male is almost non-existent. Within this private and deeply eroticised vision the sexual elements and subjects seem to mutate constantly in compulsive attempts to reach a state of sensation which the artist refers to as 'Ecstatic Nausea'.
A broad retrospective of Siikala's work will be published for the first time by Infinity Land Press in autumn 2019. This monograph will comprise of beautifully reproduced paintings, photographs and digital collages as well as an in-depth interview with the artist.
With a foreword by Mikko Aspa and an interview conducted by Martin Bladh