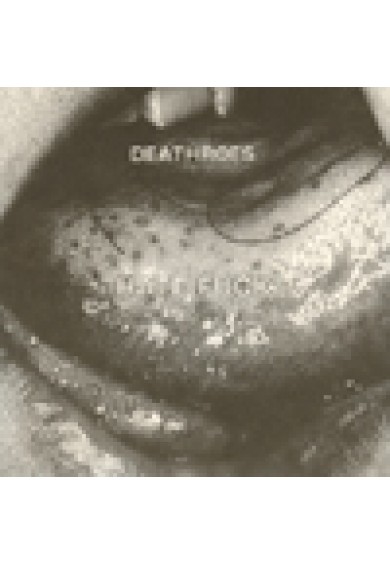 Now available again, many c. 10 year old Troniks/PacRec mid-price CD releases! Great timeless albums available for good price!!
Deathroes "Hate Fuck" CD
PACrec132 STROBOSCOPIC DEATH

Deathroes is Gerritt (Misanthropic Agenda label) Wittmer and Ryan (aka SIXES) Jencks. The debut release from this Oakland dark noise super group is cold and hateful, filled with spite, equal parts harsh and black.

This release rescues all of the material from the extremely limited double 3" cdr set released for their 2003 Japan tour. Packaged in PACrec-style cd wallet with four panel insert.