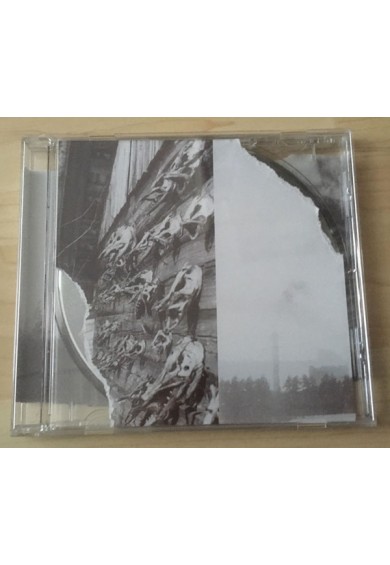 KSNK is one of those names from Finland some people may have heard, but very few are lucky to own the tapes. Especially the latter tape, which is the main part of this CD. It was basically sold face to face in couple Finnish noise shows if someone knew to ask artists who might have them in his pocket.
KSNK approach is in some ways traditional to Finnish noise - yet also purely unique. Even if one may approach it on surface level, concluding it as yet another metal junk and feedback abuser, the way KSNK uses these elements, is unlike anyone else in Finland. Eccentric themes, combining vocals and obscure musical structures to minimalism of unprocessed sounds, field- or site recordings, eventually creates eerie and disturbing atmosphere. Short samples are obviously not doing justice for full CD. One has to go through painful moments of seemingly random moments of artists throwing junk at some outdoors location, to be blown up by heavy bolts of more constructed noise works.
To respect original hand made packaging of tape version, CD comes in jewelbox, but using ideas known from tape versions with torn slices of artwork.
https://youtu.be/TfhEe-d4M_s