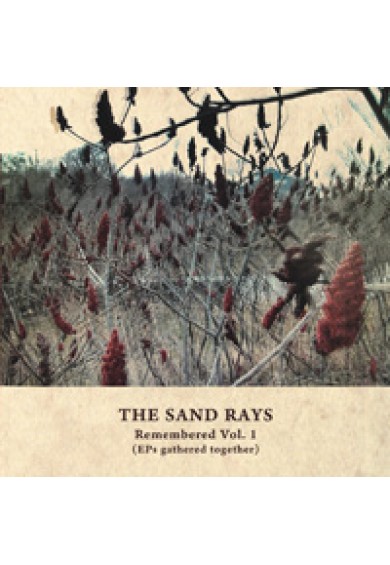 After the dissolution of The Infant Cycle, Jim DeJong went on a hiatus from production, and disappeared into seclusion. However, after a few months, an offer to score a feature film appeared, which spurred him back into production. A lot of flexible basic tracks were produced during this time, that could be fitted together for different scenes. Unfortunately, the film production ground to a halt, but being active again caused DeJong to begin his new project, The Sand Rays, and adapt some of the film score ideas into something that could be released and heard. A number of EPs were released on DeJong's label The Ceiling in tiny editions, under a number of similar names (The Sand Rays, Ray Sands, Sandra Y.), which are hard to find. The sounds emanate from an assortment of instruments and sound makers including carved runout grooves, bass guitar, bird cages, shortwave radio, and more, cooked into a choppy stew of drones and mood.

The cover photo reflects its contents. Up close, a pretty photo of sumac, but pulls back to reveal a more troubled location. This location was outside DeJong's old studio, a brownsfield too toxic for people, but a safe place for the vegetation to flourish.

The material could be considered an extension of the final inclinations of The Infant Cycle, such as the "Drop-Out Center" album (2012, Zhelezobeton). A new chapter in the same book? Now we bring together the rare first four EPs in an easier to find and digest package, with full colour sleeve artwork. Eight interlocking tracks. Play it straight through, or random, or repeat.