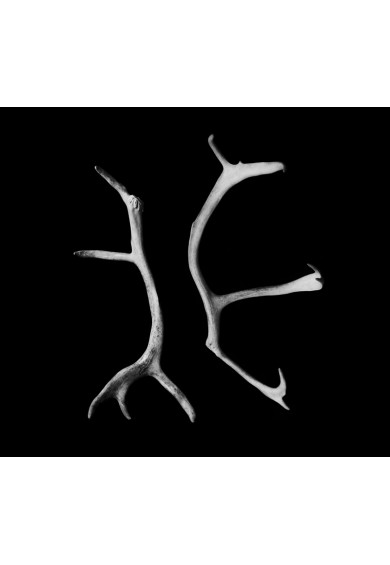 t last! The first major solo release from Otzepenevshiye in 11 years of the band's existence! The project was shaped in 2006 by Evgeniy Voronovskiy (Cisfinitum), Dmitriy Zubov (Hypnoz, Zuboff Sex Shop) and Ivan Napreenko (Sal Solaris, Θ16), but after some time transformed into a duo of Ivan and Arnold_pR (Reutoff, Myrrman). Otzepenevshiye have recorded many compositions published on compilations on various occasions by such labels as Heliophagia, Ewers Tonkunst, Old Europa Cafe, etc. The only full-length album "For a Knife" was created in collaboration with the band Vir' (2013, Zhelezobeton Distribution Division). And only now many scattered pieces, like cold drops of condensate, have accomplished their cycle and gathered in two dazzingly freezing snowflakes.

Powerful and catchy guitar riffs, relentlessly sharp industrial rhythmics, minimalistic pads and authentic field recordings – these are the lattice points of the sound of Otzepenevshiye. The need to use understandable terms makes us turn to such tags as industrial doom metal, drone-doom or doomgaze, but anyway we can't avoid the word "doom" here. Yes, this music has darkness inside, there's suffering, there's a feel of real experience, but also a clear conscious gaze towards the other side of the rubicon. Otzepenevshiye know how to get to the very depths and see the blackness that contains the infinite cosmic absolute.

Apart from solo recordings, the second disc features tracks created in collaboration with Circle Of Unexisted and Vir' and remakes of compositions by Banda Chetyryokh and Thergothon. The material of this album was released in small cassette editions by NEN Records, including several bonus tracks. The track-list of this double-CD edition was specially adjusted by the musicians for the sake of maximum immersion.