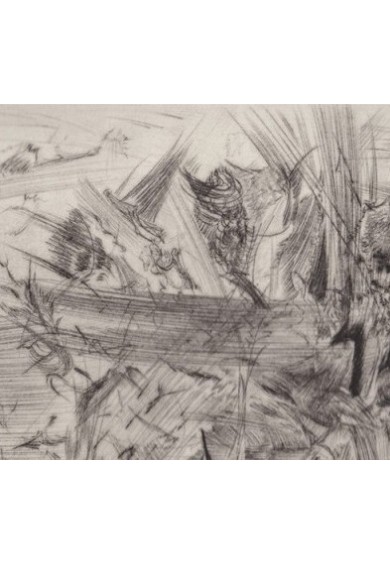 First release by japanese artist Hideaki Shimada aka Agencement since 2001. "Six Juxtaposed Works" presents new pieces for violin, viola, cello, electronics and tape. Performed and recorded between 2013 and 2017.
Shimada (born 1962) plays violin improvisations since the late 1970's and formed the Agencement project in the early 1980's adding electronics and tape-techniques to his play and releasing the first self titled cassette in 1984. Between 1986 and 2001 he published four more Agencement albums on his own Pico label. What Shimada gives us intellectually is quality in limited quantity; a maximum result from seemingly minimum effort. His work has been described as both Noise and Music, Avant-Garde and Minimalist, nervous and mellow, frantic and still, hectic and calm.

Edition of 300 copies, 6-panel digipak with artwork based on a drawing by Hideaki Shimada.