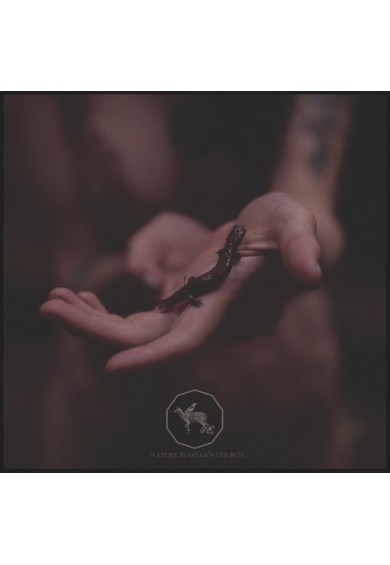 Theologian & The Vomit Arsonist released collaborative CDR 'Nature Is Satan's Church'. From a first listen I was attached to the album: not only by the overwhelming dread that its expanses of black cloud electronics and measured industrial bruising affect, but also by the singularity of both its sound and its expression. In mining the depths of such a despairing sensibility Andy and Lee somehow manage to express that with a cohesive and restrained shared voice (one I later learned was developed in part by a shared inspiration from Lars Von Trier's 'Antichrist').
After a lot of hard work, patience, and frustration, I'm pleased to finally present an expanded 2LP of 'Nature Is Satan's Church' featuring new artwork spread over a gatefold sleeve, as well as remixes by Iszoloscope, Worms Of The Earth and Four Pi Movement (Greg VanEck, ex-Prometheus Burning) which advance the central mood of the collaborative material towards further experimental outposts.
Limited to 150 copies with full colour artwork, inside and out, by the talented Gretchen Heinel.